DAVID REAL, EXECUTIVE CHEF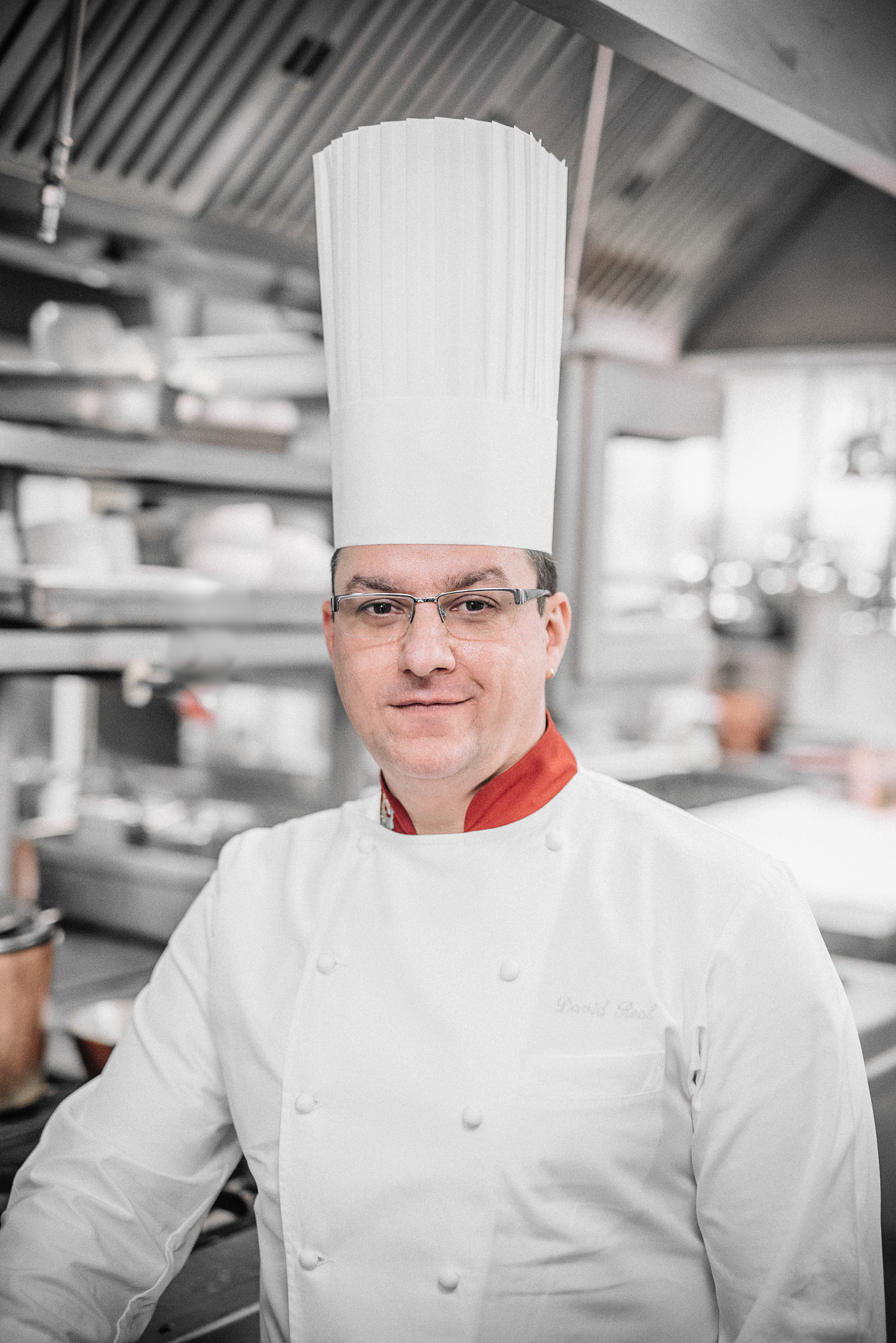 David Real first discovered cookery as a schoolboy in his native Brive-la-Gaillarde in the Corrèze department.
David began his training to become a Compagnon des Devoirs Unis and, from that point onwards, his professional ambition was to strive for excellence and discipline in his work and to share and pass on his skills and knowledge. After working with Mr Charrier for two years, David joined the team at the Toque Blanche, a 1-Michelin-star restaurant where he was appointed as sous-chef for the first time. Then he moved to Paris, always with the aim of continuing to improve his skills. He started out at Maison Lenôtre, before moving to the Hôtel Lutétia in 2001 to work as an Assistant Chef under Philippe Renard. Year after year, he worked his way up the ranks, becoming Paris' youngest deputy chef (chef adjoint) in 2005. When the Lutétia closed for renovations, David joined the team of Jean-Yves Leuranguer, head chef at Hôtel Le Fouquet's. He was appointed deputy chef.
He took the reins as head chef at the Westin Paris-Vendôme hotel in December 2015.
Like the new Executive Chef, the menus he has created for the hotel's restaurant Le First, the Tuileries bar, lounges and room service offer a combination of tradition and modernity.